Smt. Taraben Manilal Lallubhai Mehta Speech Therapy Centre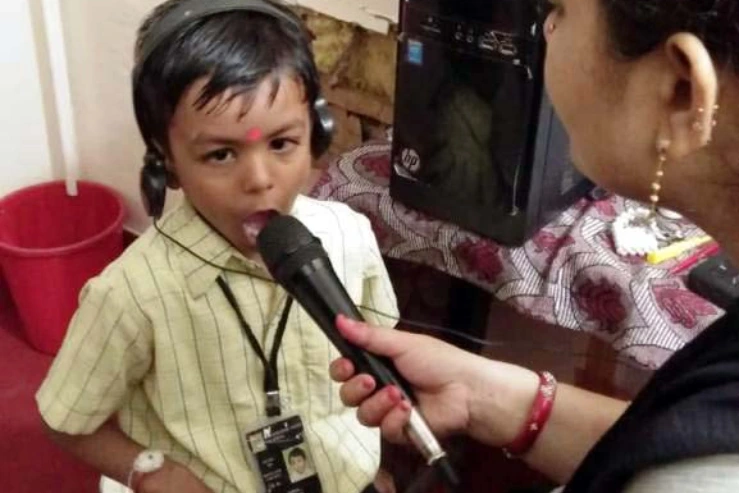 Speech defects like stuttering, apraxia, and dysarthria can be countered with regular training, but children with speech defects usually become reclusive when they are discounted by their peers. Consequently, their speech remains uncorrected or underdeveloped owing to a lack of practice.
At Mamtamandir, we not only aim at educating special children, but we also work towards the betterment of their conditions. In 1987, with the charity of Shri Dineshbhai Manilal Mehta and his family and friends, we were able to inaugurate our speech therapy centre to offer free treatment to such children. The centre is named after the donor's mother.
The students of Std. 1–5 develop their speech faster as compared to older students, so if the teachers find their speech defective during these years, they are sent to this centre for personal and group therapies and training. Our therapists work on the movements of their mouth, tongue, teeth, cheeks, and lips, which must be accurate for correct speech. They evaluate the functioning of their lungs, throat, soft and hard palates, nose, vocal cords, and mouth. They also observe their throat vibration when they pronounce vowels and consonants. Once they understand the cause of their defect, they help the students pronounce like regular people by training them to consciously correct their movements that hinder their speech. We also help children with congenital hearing impairments pick up speech using sound vibrations and the touch sense.