Smt. Champaben Laxmichand Parikh Pediatric Audiology Centre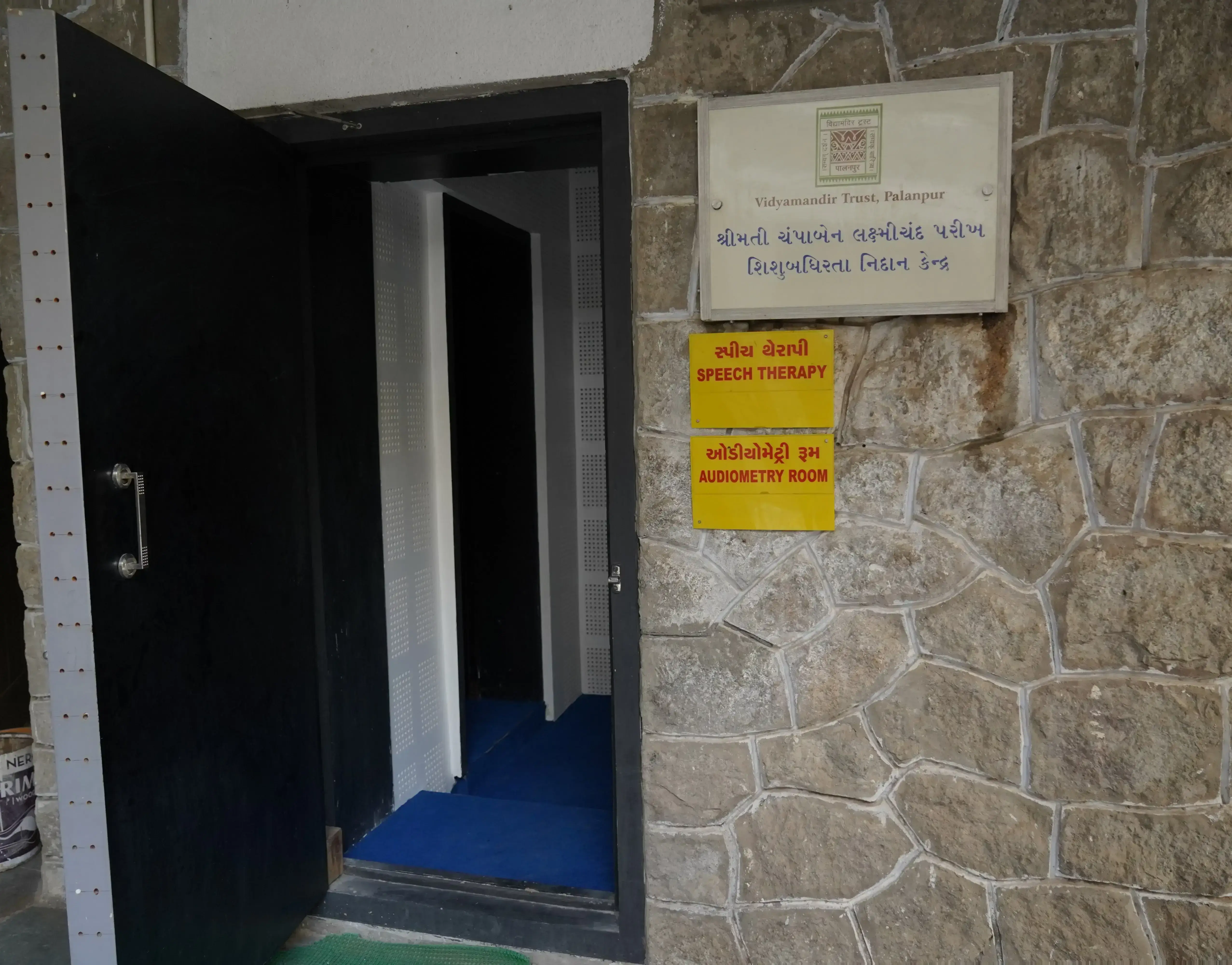 The initial three years after birth are the most significant for fostering speech correction and development. During these years, there is also a fair chance of curing hearing impairments with timely treatment. After the inception of Maa Shravanvani School in 1974 in Mamtamandir, there was a desperate need for a diagnostic centre for our students within the city since the nearest one was in Ahmedabad, which is over 130km away from Palanpur. These centres were either too far away or non-existent for rural residents, who were mostly unaware of such medical advancements. Vidyamandir wanted to establish this amenity within its Mamtamandir campus to diagnose and treat the students. This was when Shri Laxmichand Lallubhai Parikh and Sheth Chimanlal Parikh Charitable Trusts presented their financial support to build the infrastructure in Mamtamandir in 1988. The centre is named after the grandmother of the donors.
We use pure-tone audiometry machines, diagnostic audiometers, and the latest auditory training equipment to diagnose our students' levels of deafness and treat them accordingly. The pure tone machine works in a noiseless environment to generate an audiogram, which clarifies their type of deafness. Our counsellors explain the medical condition of these students to their parents after the results arrive. Our audiologist and speech therapist are available twice a week to examine and train the students and local patients for free.