Pujya Gurudev Mohan Rushiji Physiotherapy Centre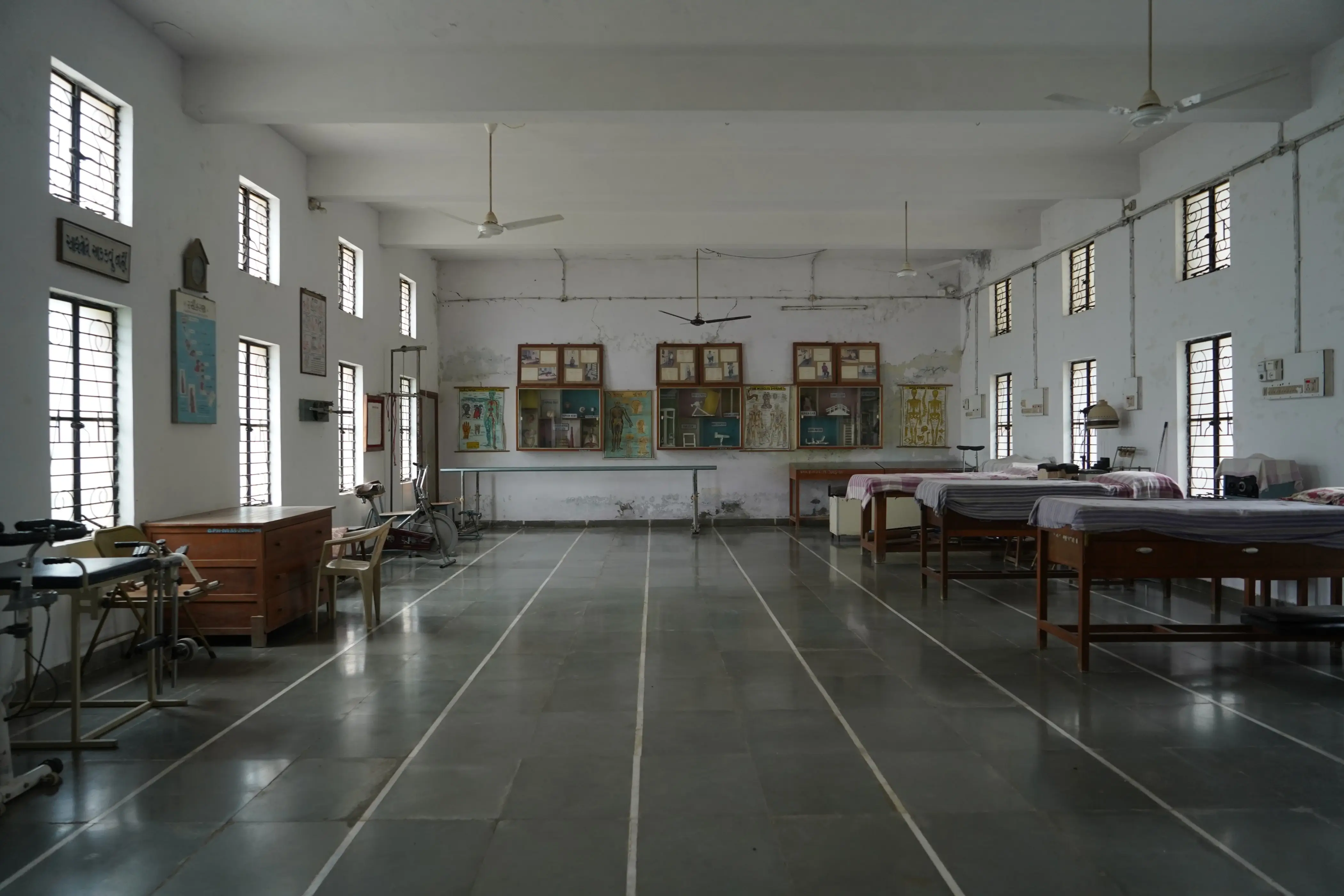 Named after a revered Jain Monk in 1987, the centre is an asset to our hostels for special students. Hydrotherapy, reflexology, and gymnastics therapy; for which we have a grand gymnasium; greatly help our students regain/acquire mobility.
Besides offering therapies, it also serves as a sports academy for the Divyang. Every year, our students participate in various sports and bring pride to their school and parents, but most of all, they bring back brilliant and luminous confidence in themselves, which gives worth to all our endeavours.
We shall forever remain grateful to the Paras Diamonds Corporation of New York and the Shri Chhotalal Keshavlal Mehta Charitable Trust for their contributions towards this centre.