Indo - Belgie Friendship Exercise Centre for the Physically Divyang Boys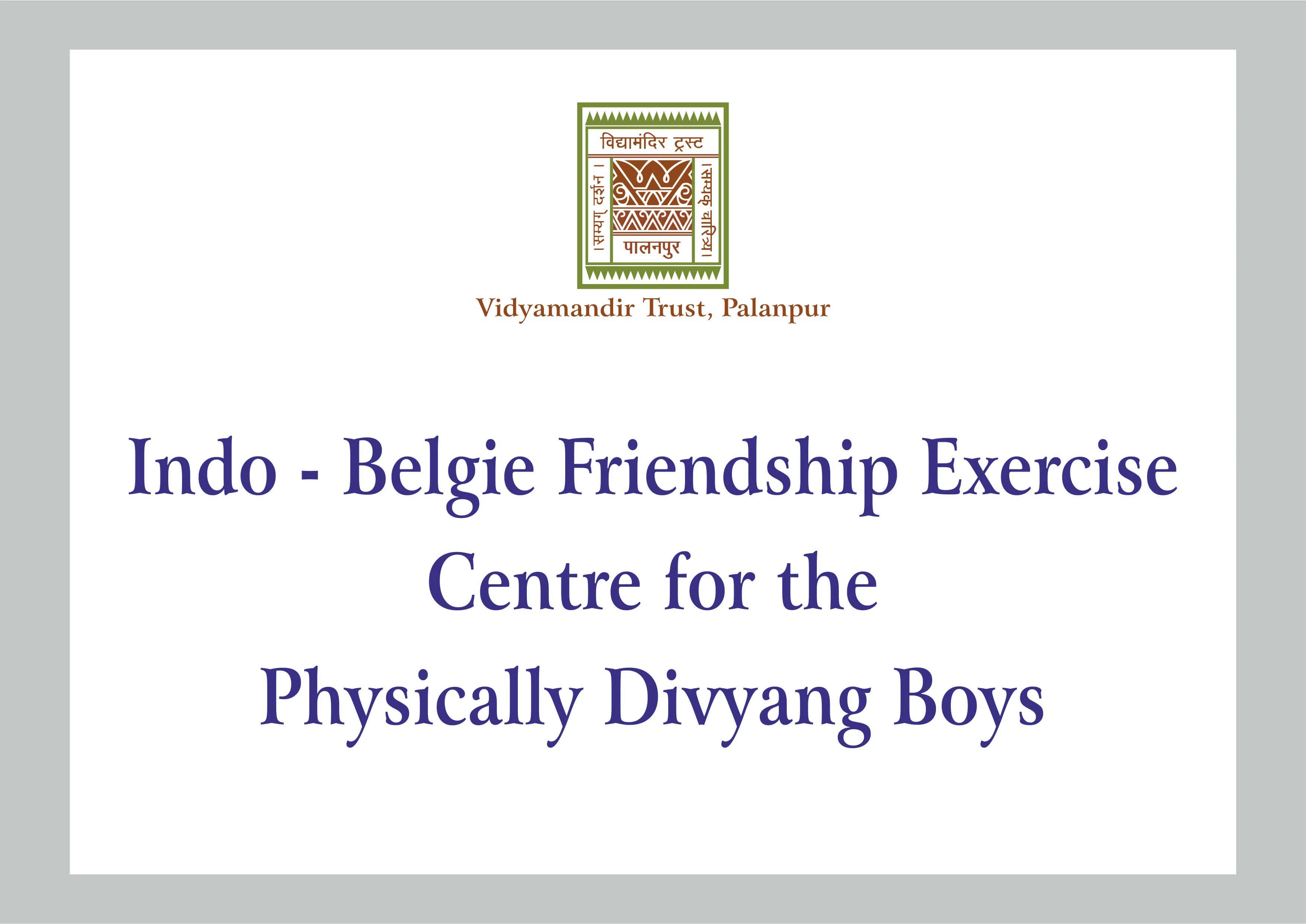 During his visit to Vidyamandir, the Governor of Antwerp, Mr. Andries Kinsbergen, had also contributed to the establishment of this center forbye the Indo - Belgie Friendship Hostel. Whereas, Shri Dalpatbhai Chandulal Mehta sponsored the adjoining sports pavilion.
Since 1989, when it was set up, the centre has catered to countless students combating different sorts of physical challenges. It offers the most highly-recommended exercise equipment and amenities such as chest and bench press machines, weightlifting sets, sit-up boards, bicep/tricep machines, thigh extensions, and a 30X30-foot swimming pool, to name a few.