Dahyalal Dosjibhai Choksi College of Secondary Education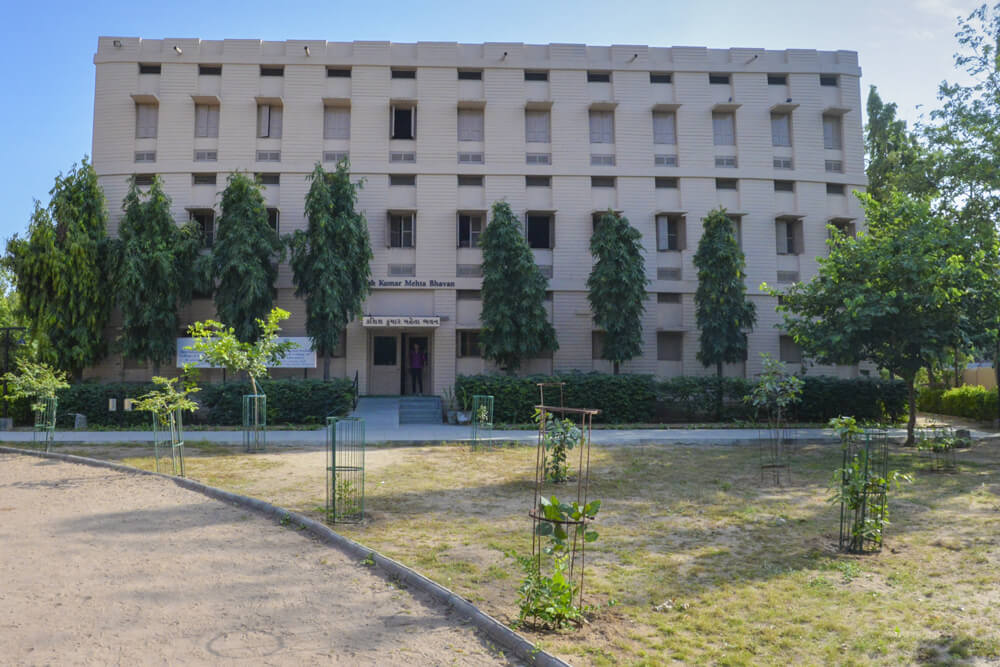 History
Shri Dahyalal Dosjibhai Choksi was a Palanpur-based industrialist in Hong Kong. After he passed away, his family wished to support an educational institution in his honor. At the same time, Vidyamandir wanted to raise the standard of secondary education in Banaskantha by providing the best educators. Thus, Dahyalal Dosjibhai Choksi College of Secondary Education was established in Vidyamandir in 1972 with the charity of the Shri D. D. Choksi Charitable Trust. In 2014, Shri Kumarbhai Rasiklal Mehta's family helped us reconstruct the B. Ed. College building, which is named the Kashish Kumar Mehta Bhavan.
Our Salient Features
Our commitment has always been to fulfil our social responsibility of producing value-driven, quality teachers to meet the challenges of time. The academic and cultural accomplishments of our students have carved a niche for us in the educational superstructure of North Gujarat. Ours is a grant-in-aid Gujarati medium B.Ed college recognised by UGC and NCTE, affiliated with the Indian Institute of Teachers Education (IITE), Gandhinagar. We offer a two-year degree course that is required for upper primary, secondary, and higher secondary teaching jobs. Theory with regular practise makes our trainees stand out in the field. While they get hands-on experience in the secondary schools of our trust, the schools benefit from their assistance and the expertise of our professors. We believe in letting our trainees experiment with all conventional and unconventional teaching methods under the guidance of our excellent faculty to enrich their confidence and quality. One of our accolades is the Best College Award we received in 1985 from the Govt. of Gujarat. Our NAAC grade is B.
Intake Per Year:
50 + 5 Seats of EWS = 55 students.
Working Hours:
Mon. to Fri. - 11:00 a.m. to 05:00 p.m.
Sat. - 07:30 a.m. to 12:30 p.m.

Principal:
Dr. Neeluben G. Ghosh
Taleybaug, Vidyamandir Campus - 1,
Near Meera Gate, Palanpur-385001.
Ph. 02742-252285
bedgms@vidyamandir.org