Shri Kanubhai Mehta Vidya Vikas Kendra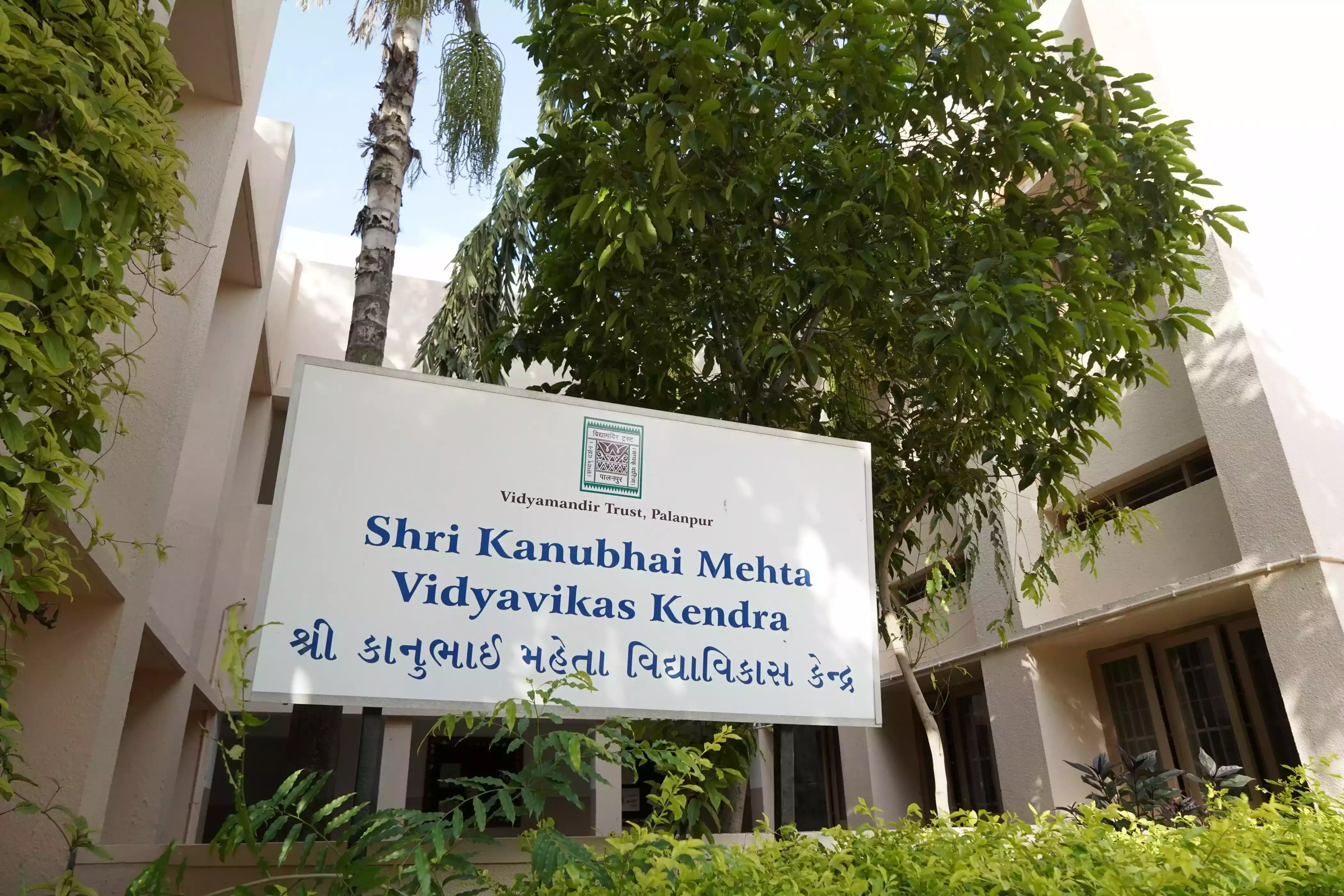 Calcutta-born Shri Kanubhai Mehta spent only a few years of his life in Palanpur, but his love for this city gave rise to his determination to upgrade it to the fullest. His dream became a mission for his kin after his sad demise in 1993. His family and his friends built the Shree Kanubhai Mehta Smarak Fund with 1.02 crores in 1994, and the Vidya Vikas Kendra was built with it in the same year. The centre augments education around the periphery of Palanpur through a mobile laboratory, a mobile library, science fairs, language enrichment programmes, and seminars and workshops for teachers serving in remote areas.
Before 2015, the villages near Palanpur had a lot of students who only needed proper guidance to fledge. To help the situation, our management had set up Sunday schools to teach those who passed the entrance exam to the centre. These schools functioned until the state government finally stepped in for the cause.
Every year, a 'Children's Fair' is arranged on the death anniversary of Shri Kanubhai Mehta, in which all the member schools participate in various activities and competitions. The yearly Gujarati Talent Search Examination/Gujarati Pratibha Shodh Spardha for the Banaskantha district is one of our many attempts to present the district scholars with an opportunity to shine. Moreover, we hold programmes, seminars, and workshops for teachers.
Coordinator:
Mr. Kanubhai Prajapati
Vidyamandir Campus,
Taley Baug, Palanpur.
02742- 252552
vidyavikaskendra@vidyamandir.org