Share & Care and Asha-Vijay Foundation Knowledge Yaan Project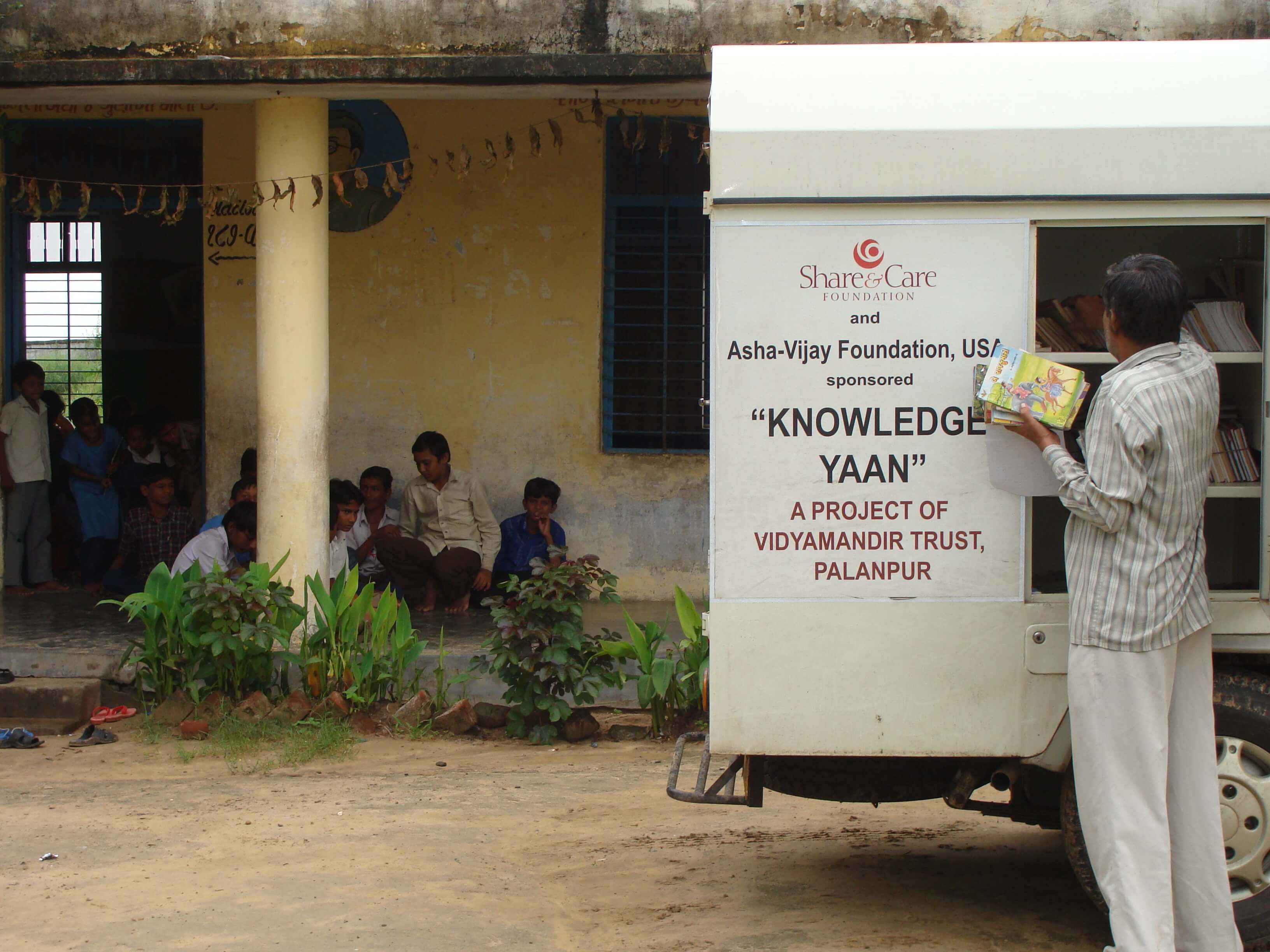 In 2010, the M/s. Share and Care Foundation, USA, and the Asha-Vijay Foundation helped Shree Kanubhai Mehta Vidya Vikas Kendra reach more students with a Knowledge Yaan- A van with a laboratory, a library, and multimedia facilities.
The vehicle is a Little Laboratory-cum-Library on Wheels, and it is a wonder to rural students as it has everything their schools lack. The inbuilt library, designed to encourage students to read, has books of all popular genres, even for teachers. At present, 50 villages of Banaskantha are receiving these benefits.
Coordinator:
Shri Kanubhai Prajapati
Vidyamandir Campus,
Taley Baug, Palanpur.
02742- 252552
vidyavikaskendra@vidyamandir.org