Matushri Maniben Rajmalbhai Mehta Balmandir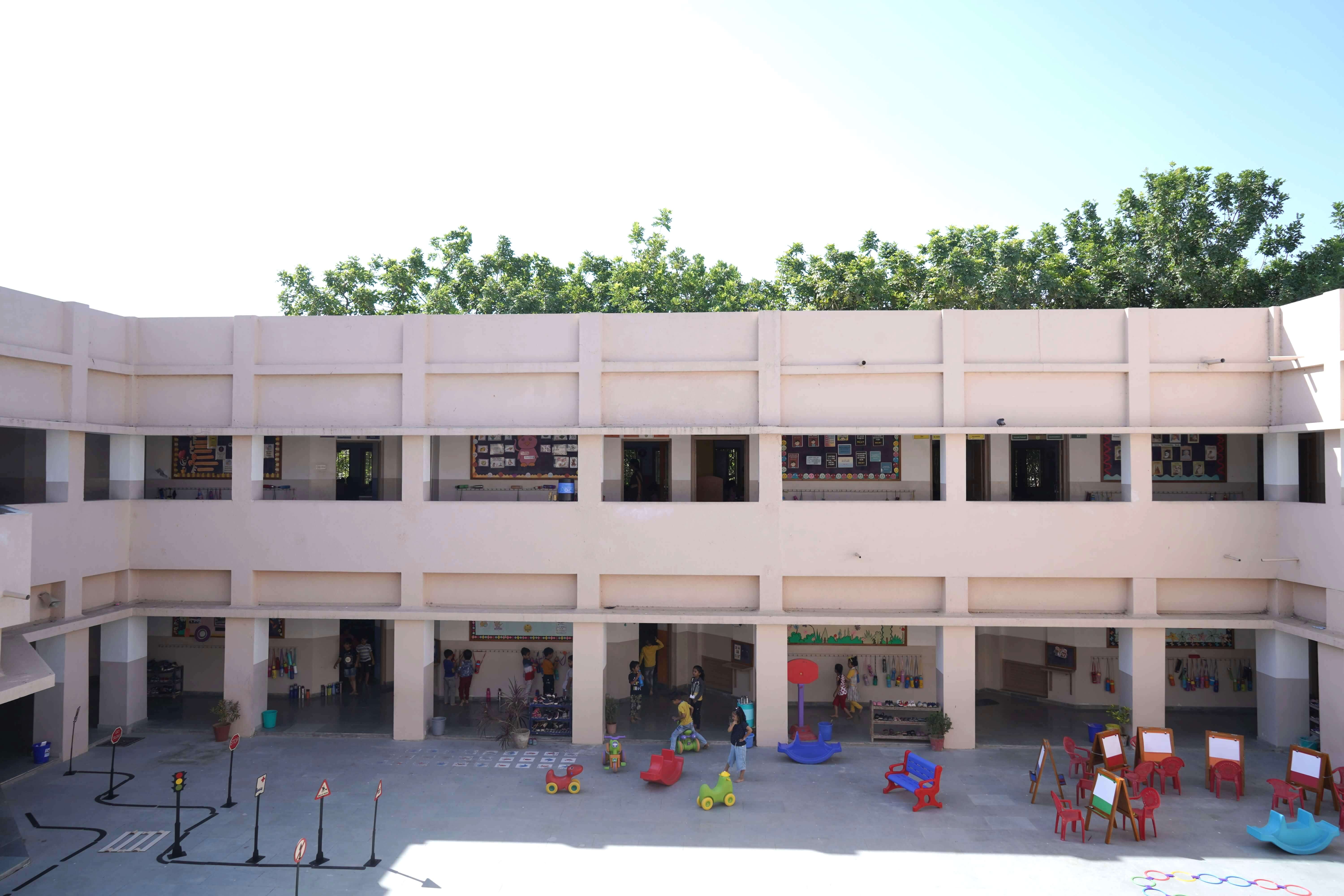 History
Vidyamandir set up a new kindergarten in 1980 on Mansarovar Road in Palanpur to make pre-primary education accessible to those who resided on the outskirts of the city. Smt. Sushilaben and Shri Ramnikbhai have donated their property in memory of their mother for this institution. To give more power to our efforts, the Shri Rajmal Rikhavchand Mehta Charitable Trust helped us add Shri Rajmani Sangit Khand (1984) and Shri Rajmani Toy House (1992) to our establishment. Later, we could also add the Smt. Sushilaben Ramniklal Mehta Bhavan as an additional wing to our building with the benefactions received from Shri Rajmal Rikhavchand Mehta Charitable Trust and M/s. B. Arunkumar & Co. Initially, we were a Gujarati-medium Balmandir, but later, we changed our medium of instruction to English.
Burden-Free Education
Our lush green campus is adorned with a magnificent dollhouse, a library with the most dazzling picture books, a futuristic assembly hall, and a play area. In addition to this, with such ingenious educators on board, our nursery+kindergarten offers various facilities and resource rooms to help our kiddiewinks become creative and nimble without losing their innocence or missing out on all the fun they can have during their early childhood education. Vidyamandir has always believed in practical teaching and learning approaches, and our school is no exception to this. We have concocted our own syllabi based on the Pragna Abhigam with inputs from the ICSE and CBSE boards.
Capacity:
180 children and 16 staff members
School Hours:
Mon. to Sat. - 08:00 a.m. to 12:30 p.m.
Parents are welcome to meet the staff on the first and fifth Saturdays of every month to check on their child's progress.
Principal:
Mrs. Seemaben Chauhan
Parnakutir Campus, Shaktinagar,
Mansarovar Road, Palanpur-385001.
Ph. 02742-245931
kgems@vidyamandir.org